Google Cloud Partnership
Tidal for Google Cloud
Tidal Cloud is a proud Google Cloud Technology Partner.
Why Tidal?
Overcome cloud migration complexity
Tidal Platform

Tidal's ecosystem of products enables enterprise cloud migration and application management. Built for control, context, and intelligence, Tidal integrates with your existing tools, to save time and reduce errors.

Proven Methodology

We empower migrations throughout the globe across nearly every industry and support all the major cloud platforms. We proudly facilitate faster growth for your company to modernize as you migrate.

Transformative Migrations

Increase agility while lowering costs for faster value realization. Realize the benefits of cloud elasticity, improved security, and less management overhead: Modernize while you migrate.
Results at any scale
Save 97% in OpEx by porting legacy apps to cloud-native

97%

Reducing maintenance and licensing costs by up to 70% through rigorous approach to decommissioning

70%

Improve your cloud architect assessment speed from 40hrs to 1hr per app

40x
We force multiply your cloud transformation
A successful cloud migration program needs to have strong executive buy-in, supported by a simple way to do cloud migration planning. Your solution should assess and analyze application portfolios automatically and provide useful and actionable data including forecast savings and return on investment (ROI).

Since 2016, Tidal has built a suite of cloud migration planning and management products that meet customers where they are. Tidal is on a mission to help enterprise IT embrace cloud technologies, so they can make high impact decisions and changes, rapidly.
We meet you where you are
on your cloud journey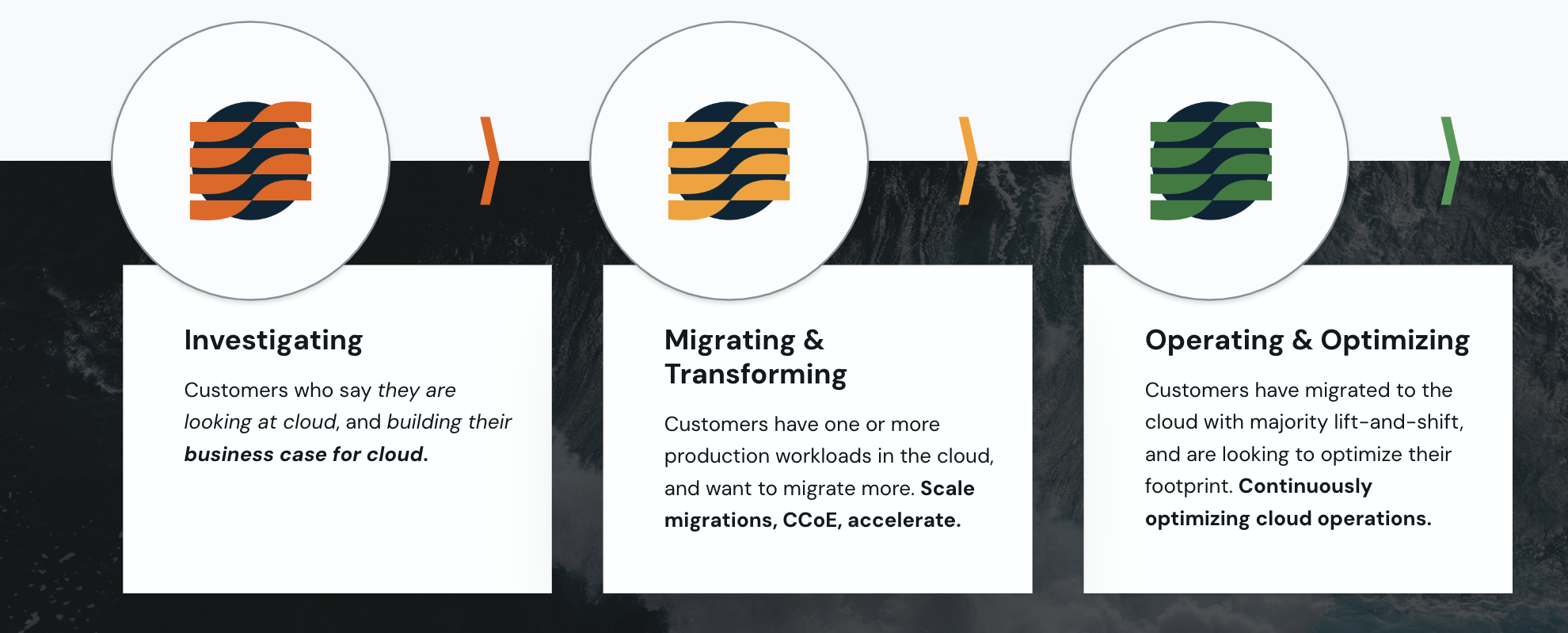 With Tidal:

Forecast the cost of operating in the cloud

Consolidate application and server inventories

Save 97% in OpEx by porting legacy apps to cloud-native

Reduce maintenance and licensing costs by up to 70%

Tidal Experts for customer success

Speed to market, competitive advantage, operational efficiency

Without Tidal:

Business case missing detailed TCO analysis, or missing entirely

Application and server inventory not fully discovered

Legacy processes yield legacy results

Painful, costly cloud migrations

In-house skills gap on cloud, and migration management

Time pressures intimidate and prevent momentum
Tidal Experts
Tidal provides a unique cloud enablement service to customers, that reduces risk and accelerates momentum to cloud.
Get Help
Start your Journey to the Cloud today.
Leverage your data. Migrate faster, make savings. Plan successfully from day one.
Start Free Trial