Tidal Calculator
Rapidly Create Your Cloud Business Case
Provide your teams with quick, estimate cost data reconciled with your objectives. Learn how much you can save with your custom cloud migration strategy.
No credit card required
No time limit on Free plan
Review Objectives
Transformation starts with a business case
Go Digital
Journey to the Cloud
You want to improve agility and align your IT infrastructure more closely with business value. But how do you build your business case?
Feasability
Cost Projections
Large scale cost projections are challenging to configure. You need a way to support urgent business missions, and planned waves.
Tidal Calculator
Build Your Business Case
Calculator is the first part of the Tidal family, giving you cost projections for a layered data centric approach, to agile, on-budget cloud migrations.
Calculate
Built in Seconds
Instantly see what your infrastructure could look like in the cloud. It's as easy as selecting your Region, and Currency - and clicking Calculate.

Your business case is built in seconds.
Configurable
Migration Strategy
Tidal's common instance system enables collaboration across teams to review options for Rehost, Optimized and Transformative migrations.

Calculations are transparent - review the calculations on a server-by-server basis, or explore by application and see just how much your migration stands to save you.

Plan successfully from day one.
Calculator Pricing
Simple Pricing
Calculator is now free to use. Simple, transparent pricing with no hidden fees.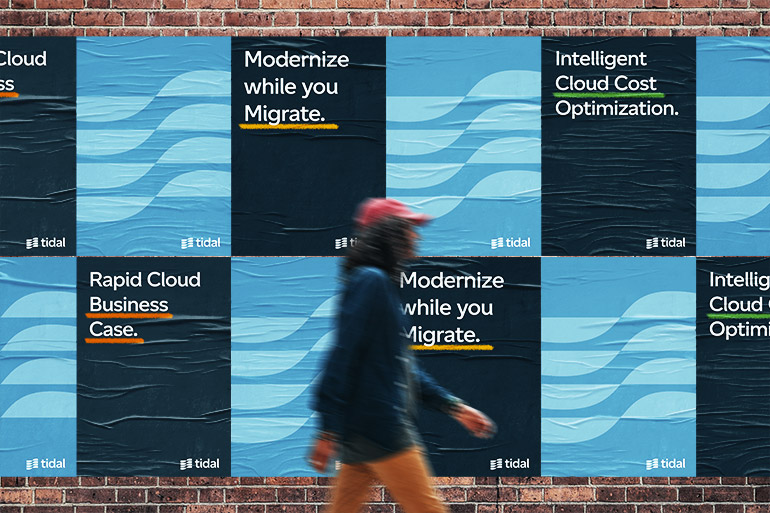 Reimagine Migration Without Complexity
The Tidal Platform is home to a family of data-driven software products that enable modern migrations to the cloud. Get to know Tidal.