Assess: Get a clear view of where you are
Tidal provides you with an automated assessment of your software usage, defects, vulnerabilities, and more. You'll know exactly what to expect before your cloud migration.
Make informed decisions for each application
Many enterprises only use a portion of their applications. The assessment tool allows you to understand which applications you are using and which may be causing issues.
You'll know where to focus your resources to avoid unpleasant surprises and minimize costs.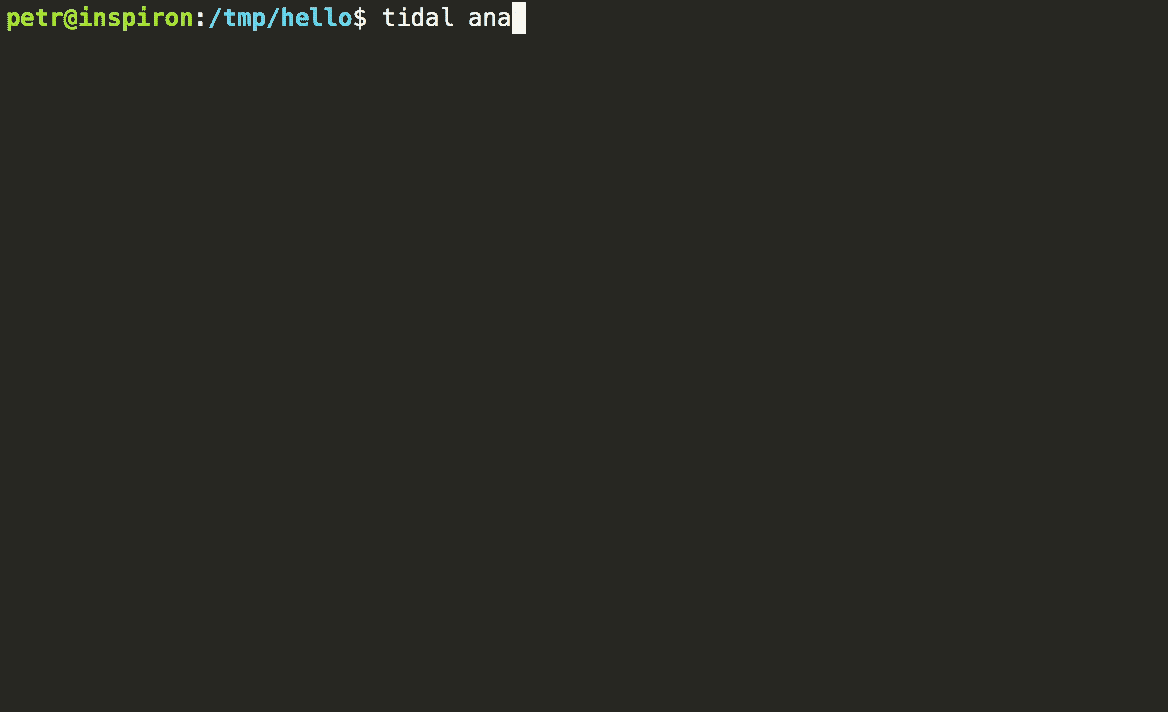 Rely on a single source of truth
All your data, graphics, and old requirement designs can be stored here to simplify communication.
Conflicting data points and messy shared spreadsheets? No thanks! You can access each application's technology and business needs using the 6 Rs:
Retire
Getting rid of an application
Retain
Keep the application as-is, in its current environment.
Replatform
Changing the underlying infrastructure technology that an application runs in today, as we move it to the cloud. Some application changes may be required, but not a complete refactor. Examples are: changing operating systems, moving from one architecture to another (AIX to x86), changing database versions or engines and containerizing applications.
Rehost
Sometimes called 'lift-and-shift', this involves the replication of virtual machines from their current location into a cloud environment.
Repurchase
Replacing the current system by purchasing a SaaS solution that meets the needs and requirements of the current application. Note: This can result in a data-migration and transformation project of its own.
Refactor
Write a new version of the existing application, with a new architecture and design in mind. In a refactor, you gain by removing any unnecessary components, leveraging newer application technologies in the cloud and generally providing an improved user experience and performance.
Instantly measure migration difficulty for your database
Need a more flexible cloud-based solution for your on-premise database? Know exactly what's involved with the automated Migration Difficulty tool.
You'll know which features to focus on during your migration to make the process a breeze.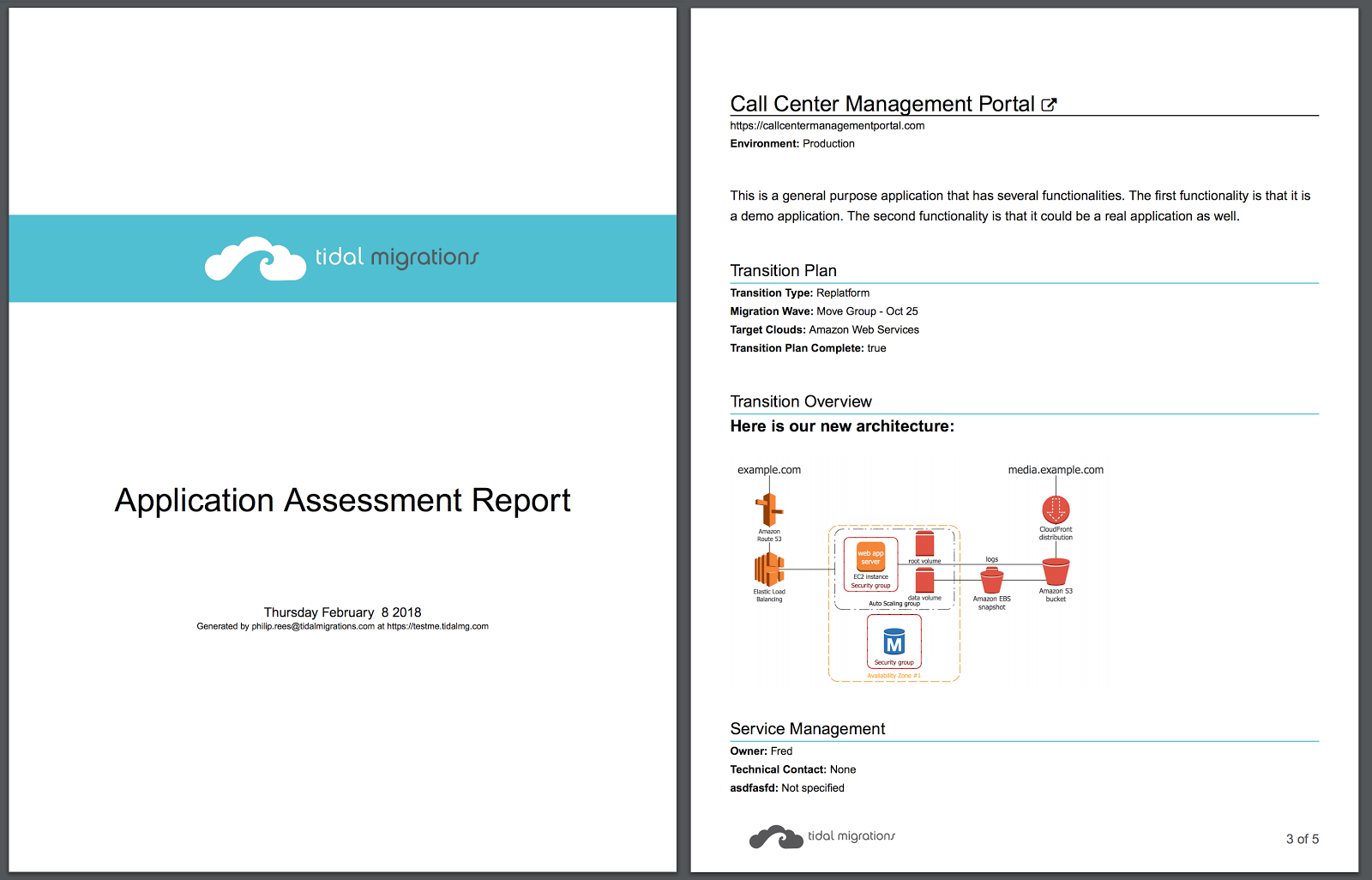 Generate a PDF report in one click
No more spending hours creating tedious documents.
With one click, you can create a PDF application assessment report to share with a client or stakeholder. You can choose to generate your document for one, several, or all your applications.
It doesn't get any easier than that.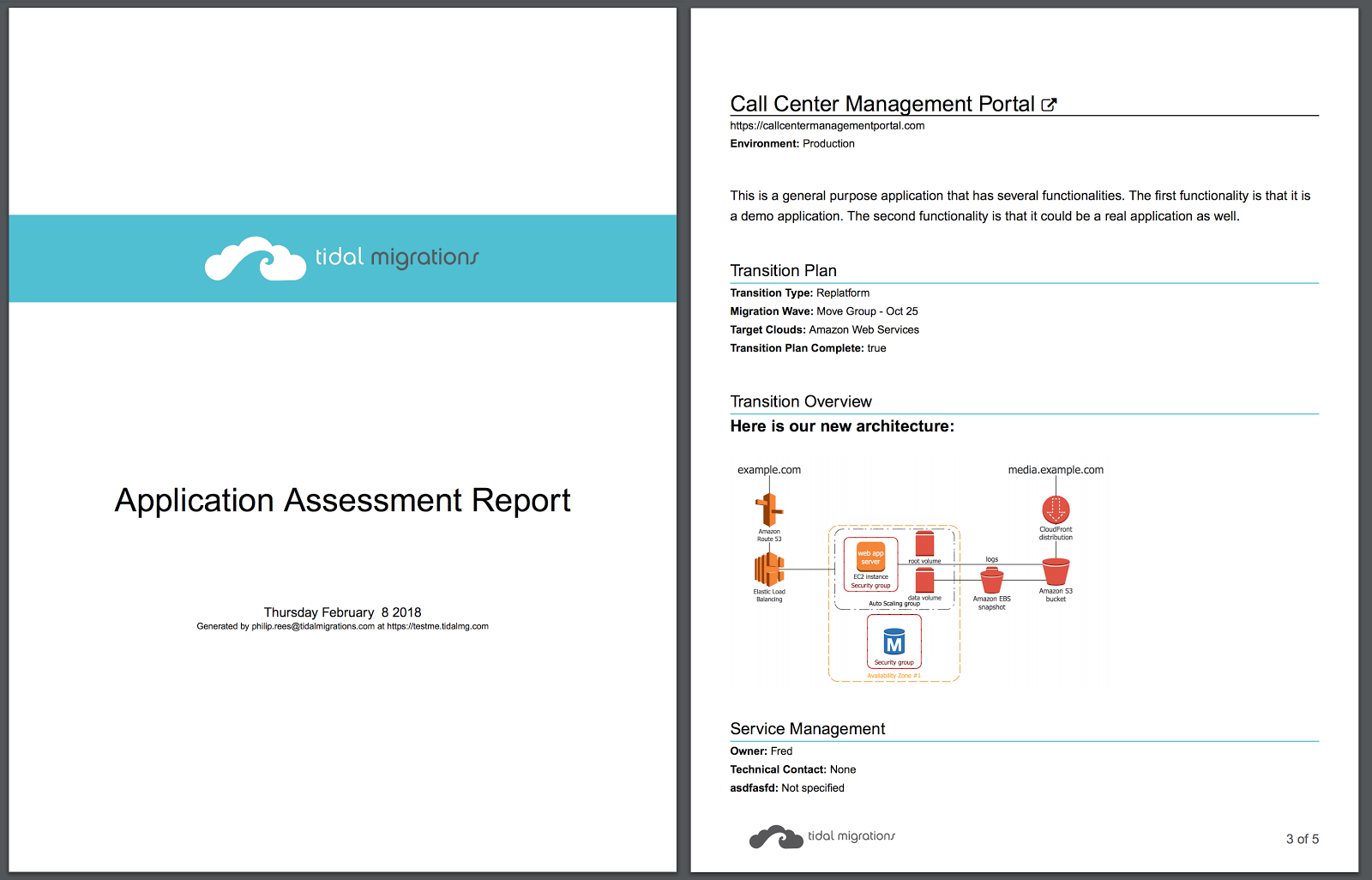 Nothing falls between the cracks
When you schedule an application for migration, Tidal will automatically detect which applications and servers are dependent. You get a true view of your scope.
Sync up to your Slack channel to keep all communications in one place.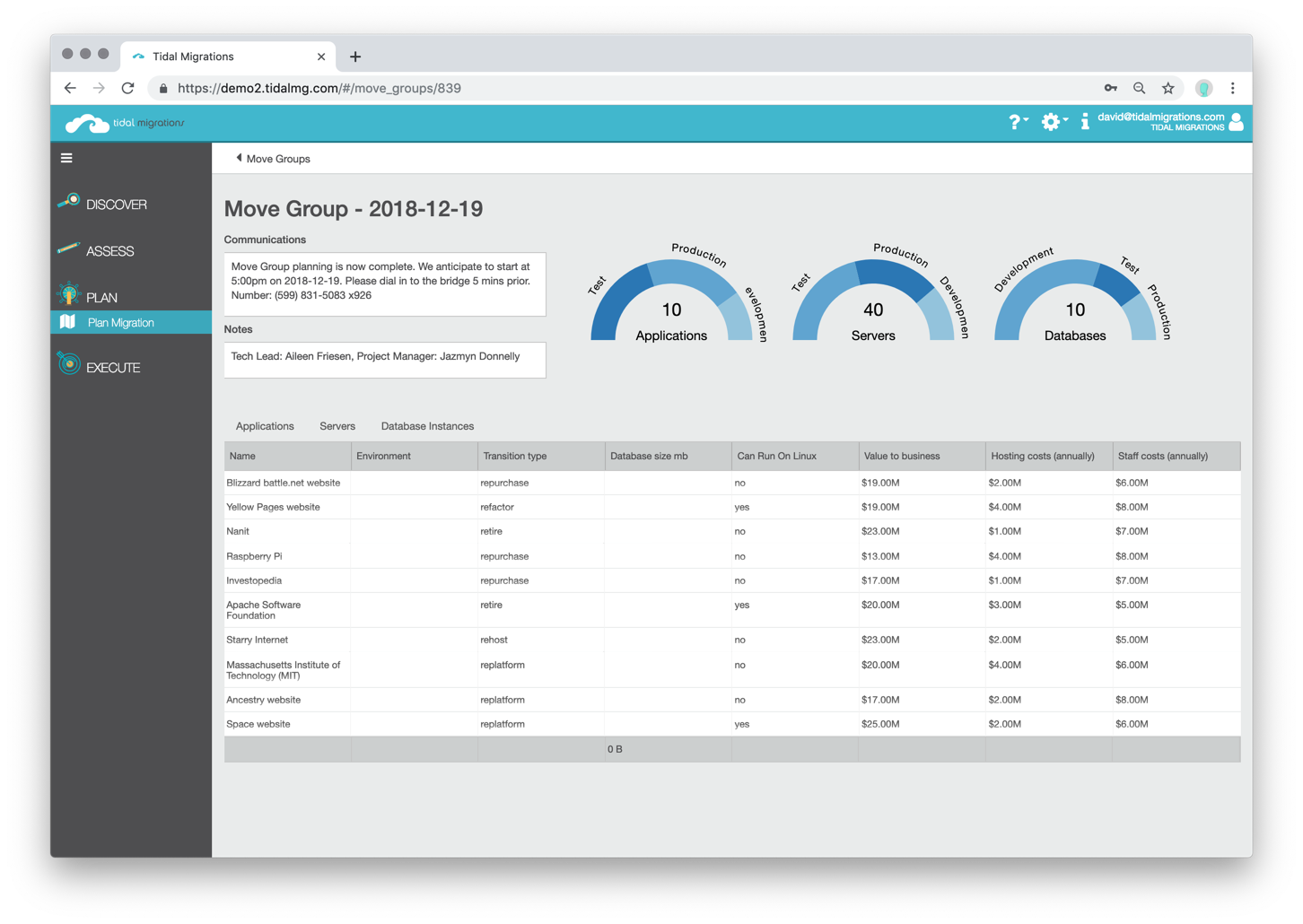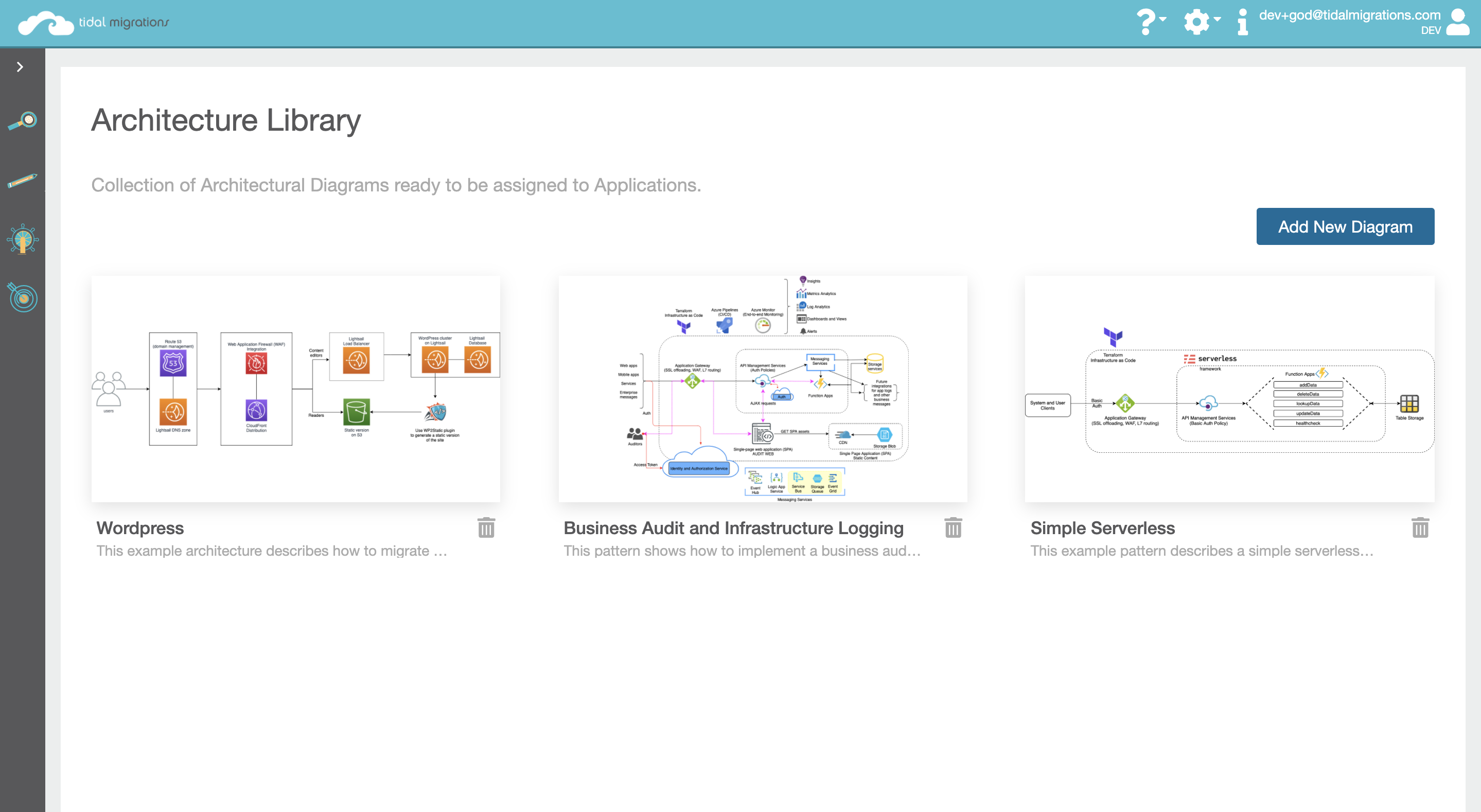 Establish approved cloud patterns
Curate a gallery of proven cloud architectures.
Manage a set of cloud patterns for your migration teams so they can focus on the actual migration. Easily scale your successful migration factory to multiple teams.
Never get stuck in the planning phase again.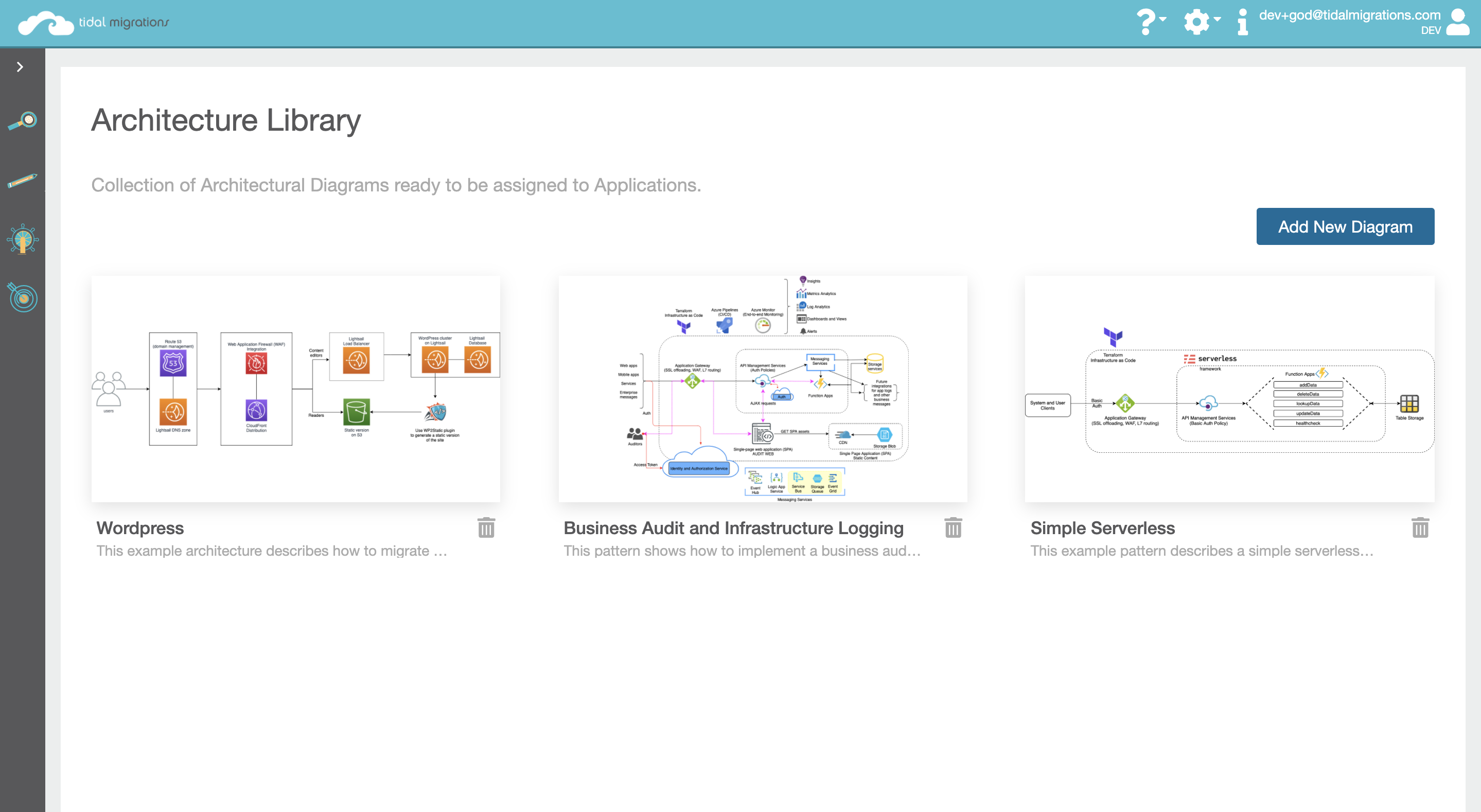 6R recommendations, tailored to you
One of the first steps in the planning stage of your cloud migration is choosing from the 6 Rs.
With a large portfolio, it can be difficult to know where to start. You might ask questions like "Which of my apps are worth refactoring? Should I rehost or replatform?".
Tidal's recommendation engine will point you in the right direction for each of your applications, by weighing your organizations priorities to your application value and technical composition.
Bring a consistent, value oriented approach to your migration assessment.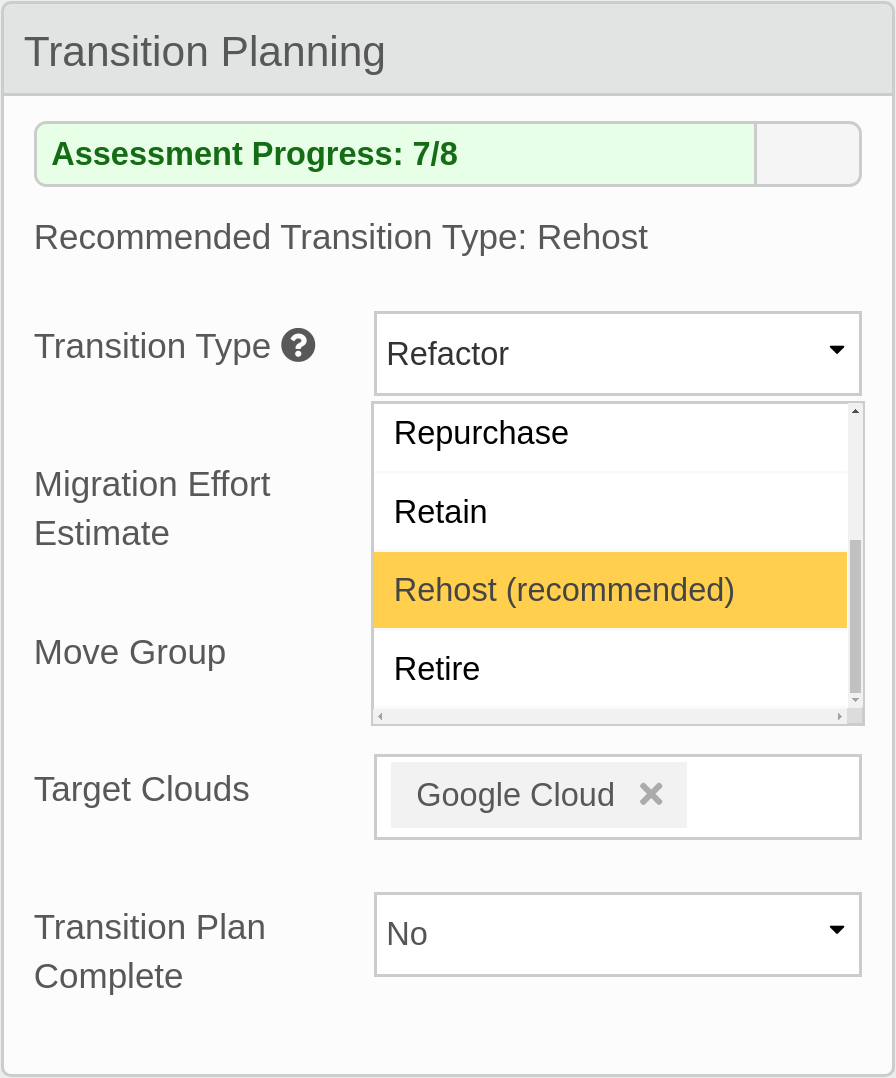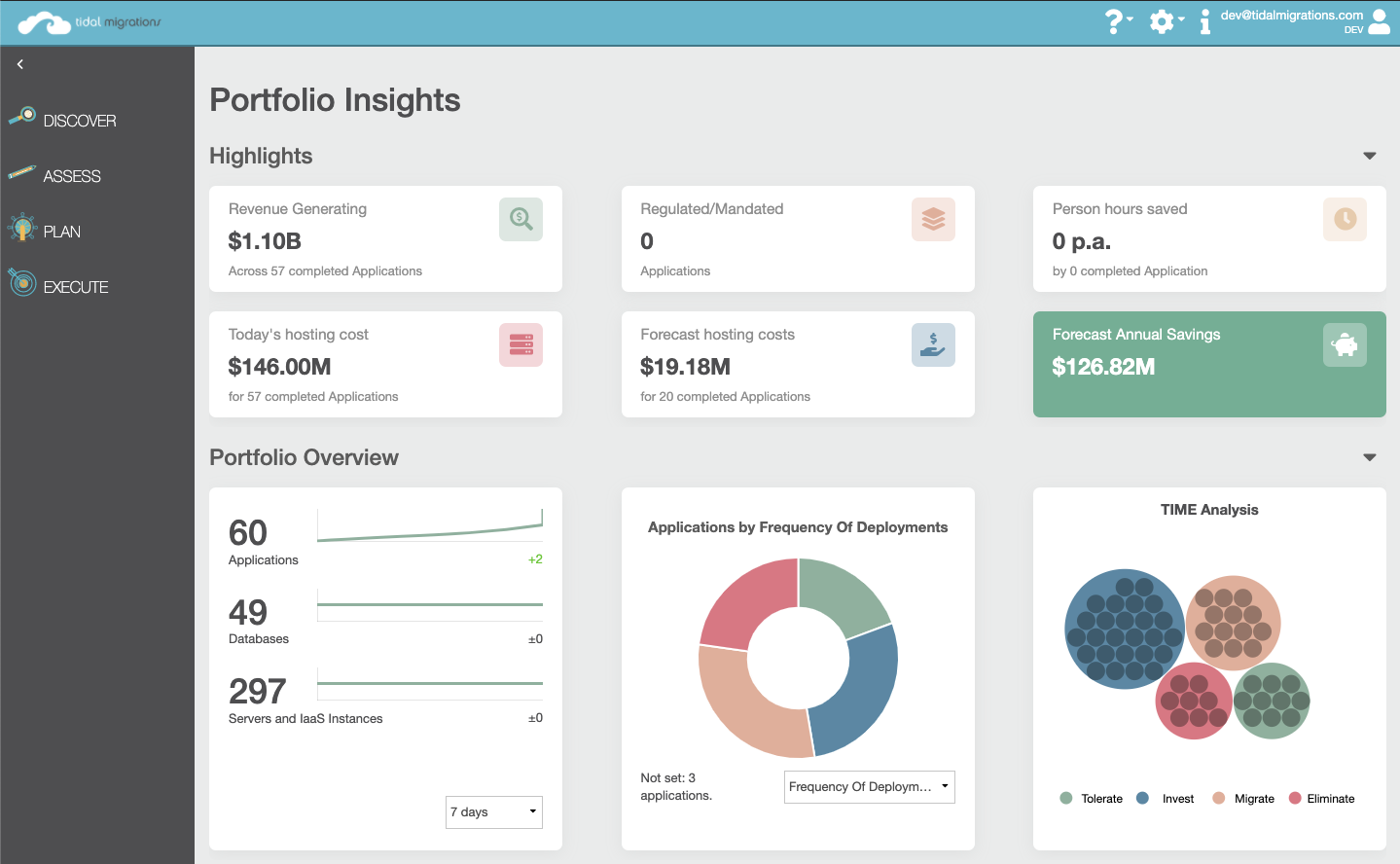 Realize the maximum value from your cloud migration
See critical information like forecast savings and return on investment (ROI) at a glance.
Demonstrate the business benefits of your migration projects right from the start.
Know exactly where to focus your migration efforts.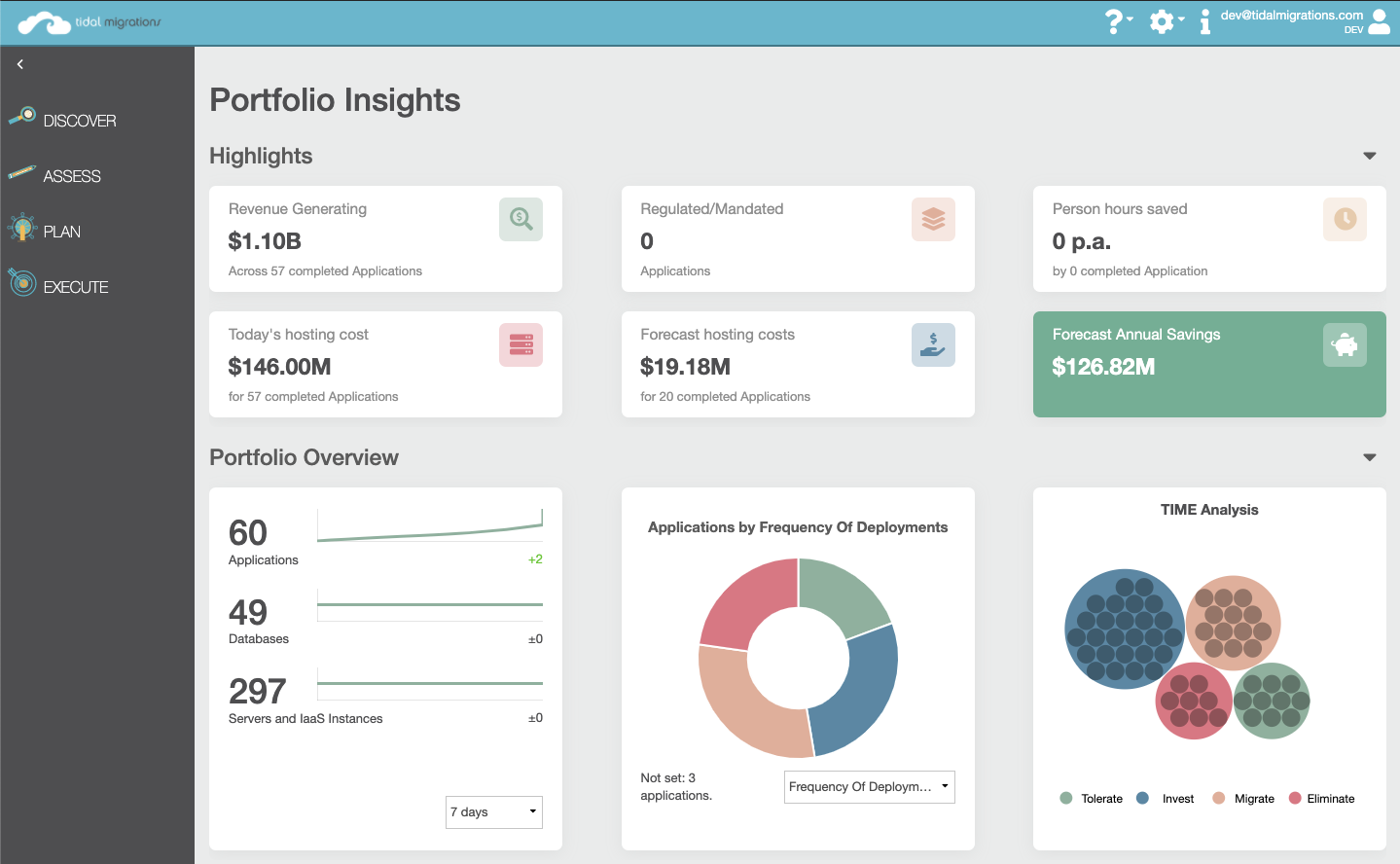 Jump in without the blindfold
No need to rely on hypotheticals when your data is just within reach.