New Feature Update: Projects on Tidal Accelerator
We snuck in a few new features and updates on our Projects dashboard for Tidal Accelerator.
Here are some updates in case you missed them!
1. Monitor Progress and Migration Execution by Projects
Mass migrations are massive undertakings; and even that is an understatement. Most of our customers have application portfolios that are usually too large and too complex to migrate in a single project and instead run programs composed of multiple projects. That's why we introduced Projects in Tidal Accelerator.
Project managers who need to monitor the progress of their migration assessments can now do so across their entire portfolio, as well as across unique groups of applications that are assigned to individual projects.
For example, it is now much easier to identify the gaps in data collection in one stream of work, say, your finance applications. So you know exactly what is left to be done in order to move that business unit's migration forward.
How many application owner interviews are still incomplete? How many applications and databases have already been migrated? What are the forecasted annual savings identified so far?
A migration team can easily answer these questions, while a program manager can track progress across multiple projects - allowing them to reassign resources, identify roadblocks, or drill down on applications with ease.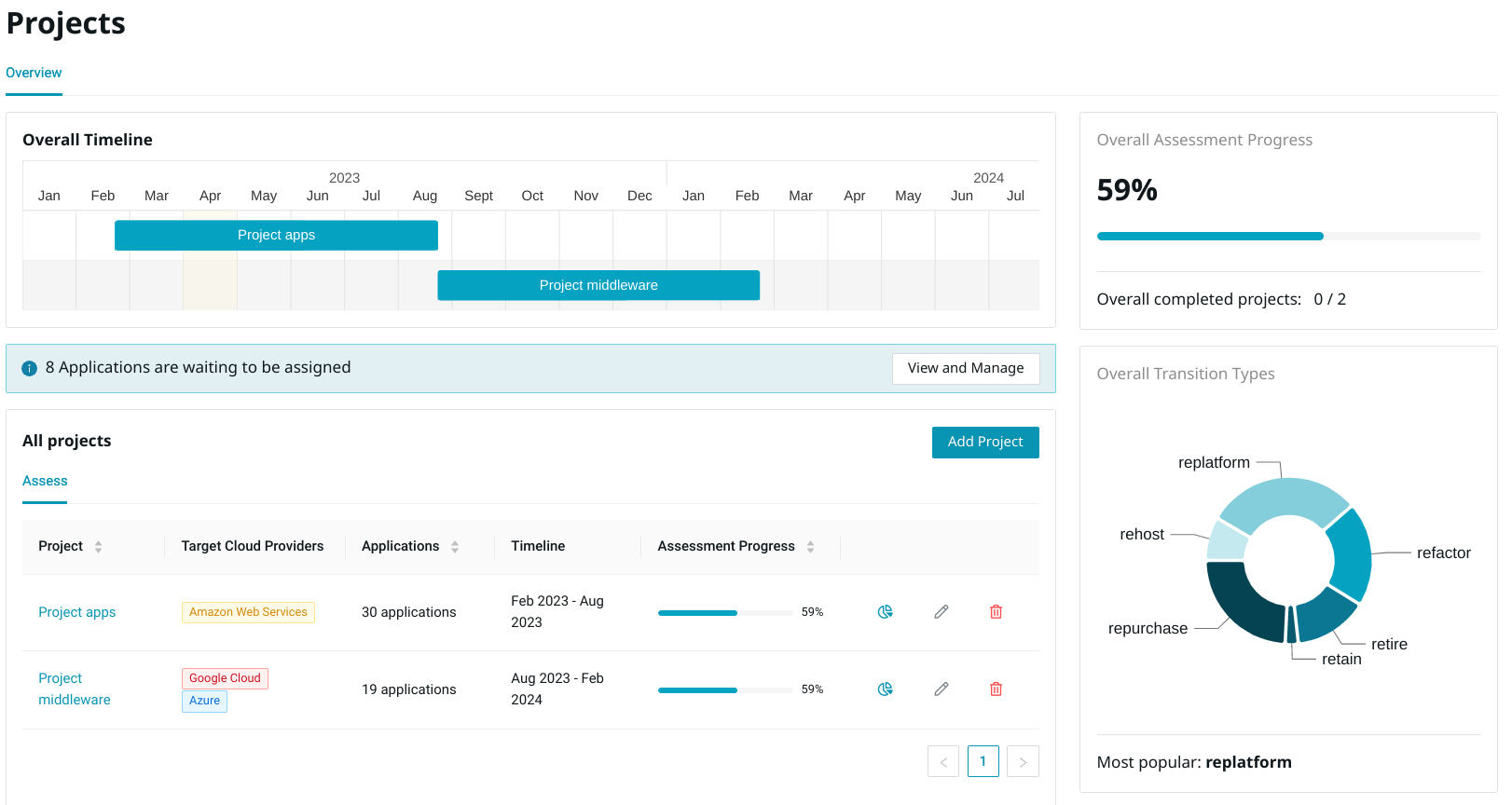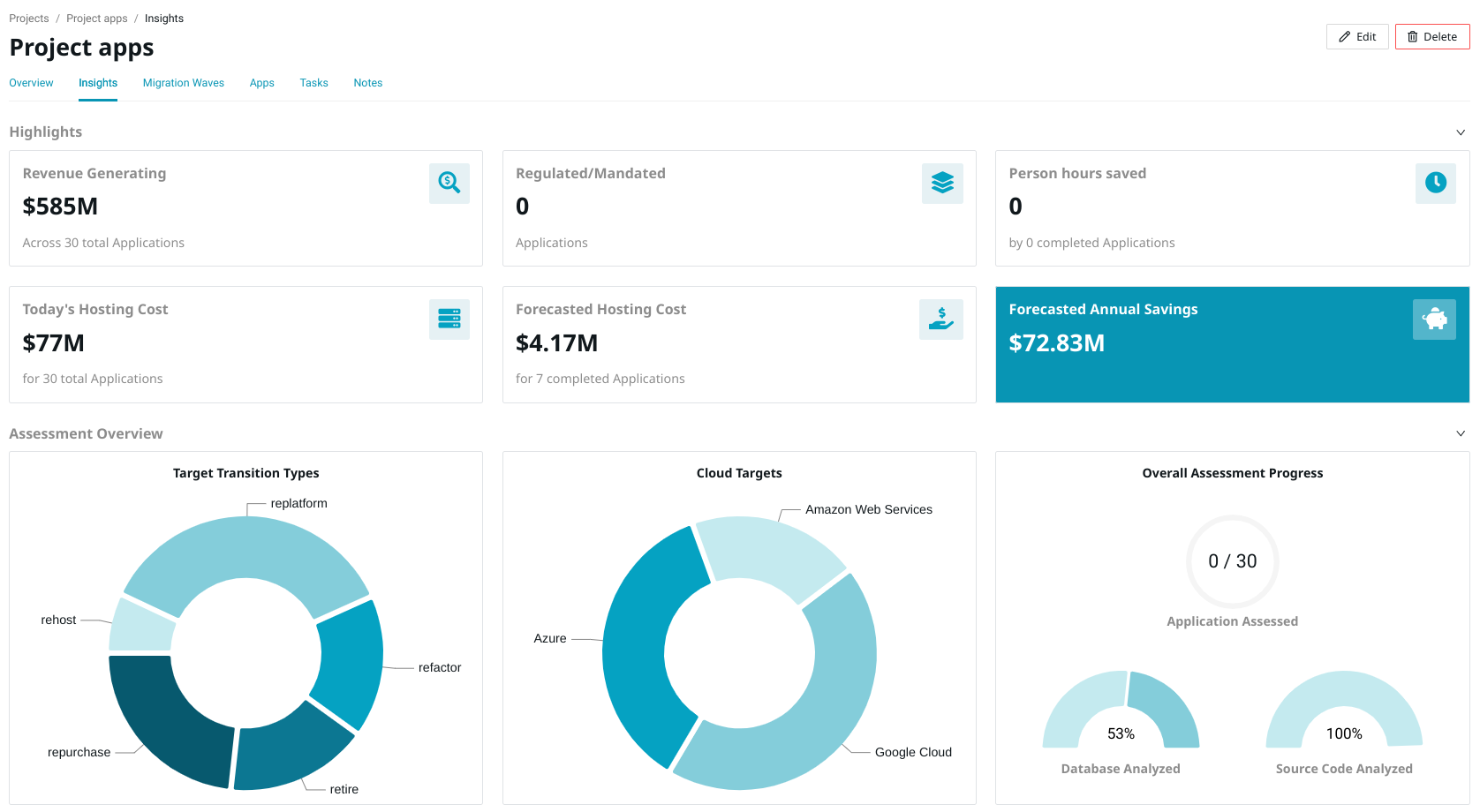 2. Create Migration Waves Within a Project
As you complete migration assessments and move into the next phase of migration wave planning, seamlessly create migration waves within a project.
Track the progress of each migration wave with ease, and drill down on the applications, servers, and databases within each migration wave for the details you need.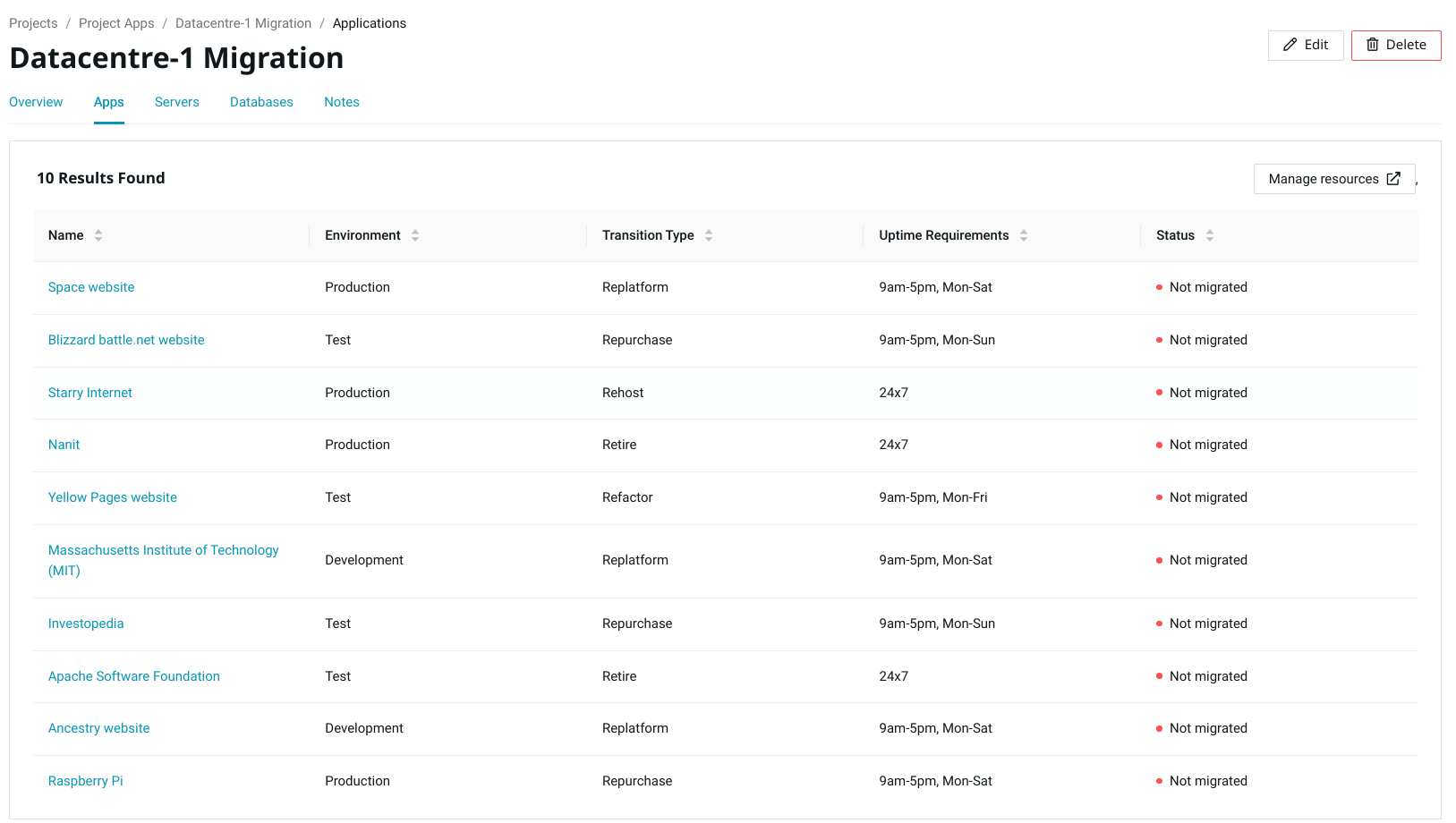 3. Track Your Tasks with Jira
If you use Jira, make sure you connect it to Tidal Accelerator! Tags make it easy to connect your Projects and Migration Waves to your Jira Boards and Tasks.

We don't like re-writing the same tasks between different apps. We figured you probably don't too.
Now you can monitor your migration project, and jump into Jira with ease from the Tidal Accelerator dashboard to comment and update on tasks, or create new ones.
Supercharge Your Migration Projects with New Features on Tidal Accelerator
Upgrade your migration projects with the latest features on Tidal Accelerator. Explore enhanced progress monitoring, seamless migration wave planning, and Jira integration for efficient task tracking. Don't miss out on these updates!