New Feature Update: New Spreadsheet Upload and Enhanced Global Network Search in Latest Release
TORONTO, ONTARIO, CANADA, August 28, 2023 EINPresswire.com/ – Tidal.Cloud
Tidal.Cloud Unveils Enhancements to IP Address Management Solution
Tidal.Cloud, recently revealed its latest innovations for LightMesh, its enterprise IP address management (IPAM) solution.
Import Excel and CSV Data With New Spreadsheet Upload
A major new feature allows Tidal LightMesh users to import IP address data via Excel and CSV spreadsheets. The importer supports zones, IP addresses, subnets, interfaces, devices, and more. Customers can download a template to easily map their data.
We added CSV and Excel upload capabilities to simplify importing large data sets into LightMesh IPAM - said Tidal.Cloud CTO Philip Rees.
The importer assigns a unique ID to each upload for tracking and undo capabilities across large batches. Users can also re-upload to fix any issues without impacting existing data.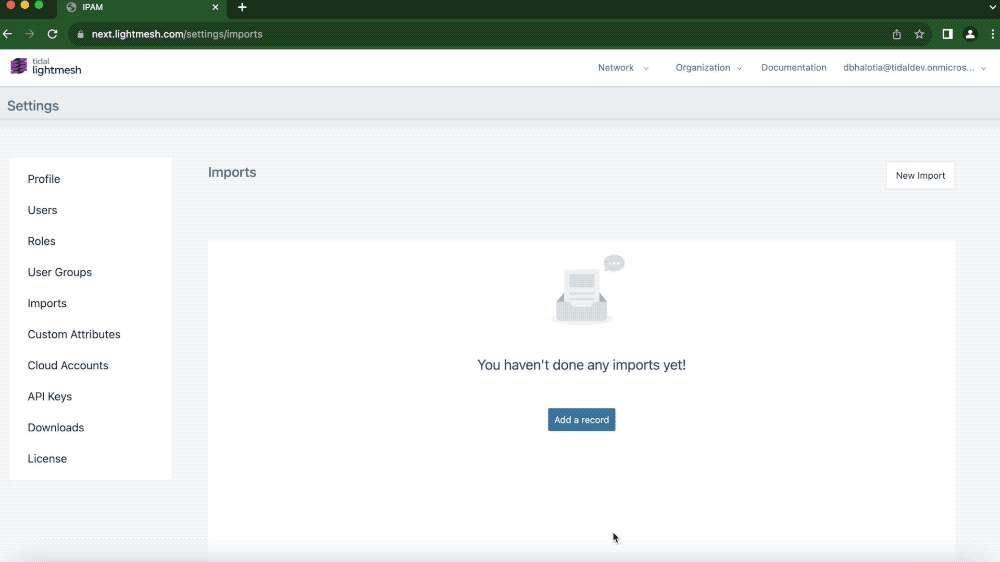 Enhanced Global Network Search
LightMesh's enhanced global network search lets users lookup and edit specific IP addresses and hostnames directly from the search interface. Additional graph capabilities connect all related entities like locations and business units.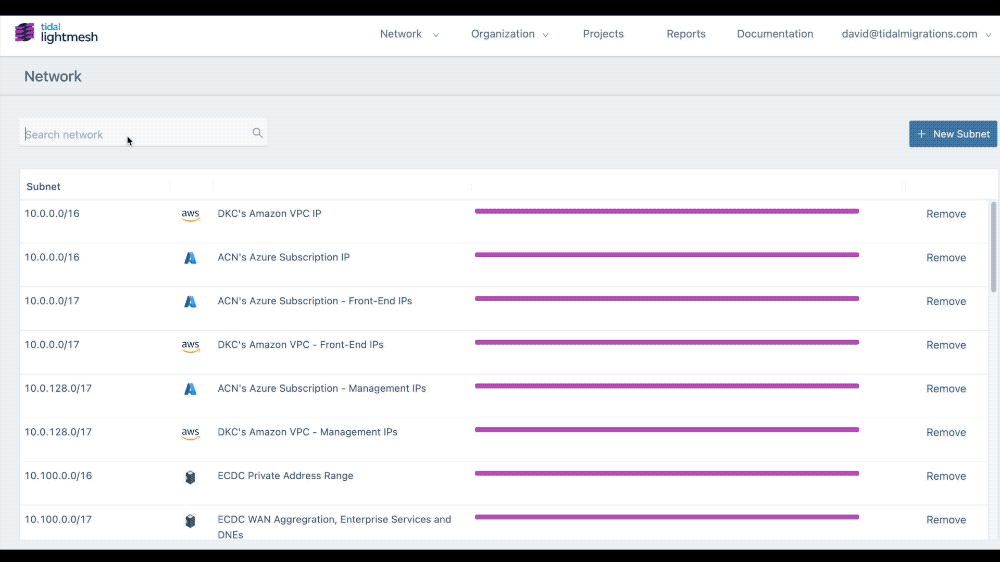 LightMesh Leads Enterprise IP Address Management Modernization
Meeting a strong market demand for IP address management modernization, LightMesh simplifies previously manual IP tracking tasks for enterprises. These latest product innovations demonstrate Tidal.Cloud's commitment to driving modernization for how enterprises manage critical networking resources. Network teams can expect more features and integrations that promise to further transform IP address tracking.
Learn more at https://tidalcloud.com/lightmesh/
About Tidal.Cloud
Tidal's mission is to enable rapid transformation from Enterprise IT to the Cloud. The company achieves this with an application assessment platform, using a business-first approach and a purpose-built, scalable framework. The platform is designed and built specifically for enterprises to make high impact changes and informed decisions rapidly in their cloud migrations and transformation projects.
Using high-performance assessment and collaboration tools, the business priorities of Tidal's customers are at the forefront of their cloud migration plans. Its collaborative platform, Accelerator, simplifies and automates the cloud migration planning process and uses a transformative cloud migration framework. Global customers can increase business agility and transcend labor shortages through Tidal's scalable and automated migration processes, enabling cloud-native services for a modern business.
Tidal is a Migration & Modernization Software Competency Partner, Qualified Software Partner, Public Sector Partner, and Services Partner with Amazon Web Services. Tidal is also a Managed Partner, Co-Sell Ready Partner, and Gold ISV Partner of Microsoft.