Tidal for AWS
Optimization & Modernization Assessment (OMA)
Discover what an AWS cloud-native migration approach looks like for your unique workloads with Tidal.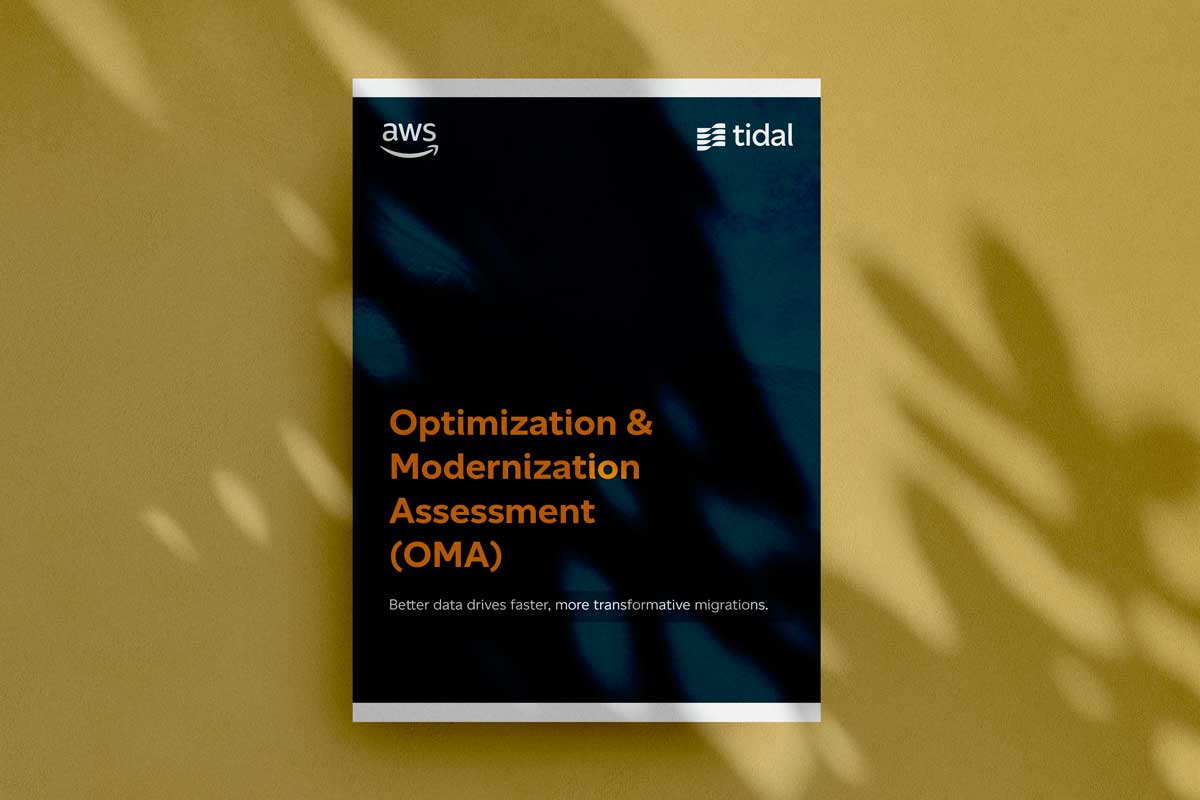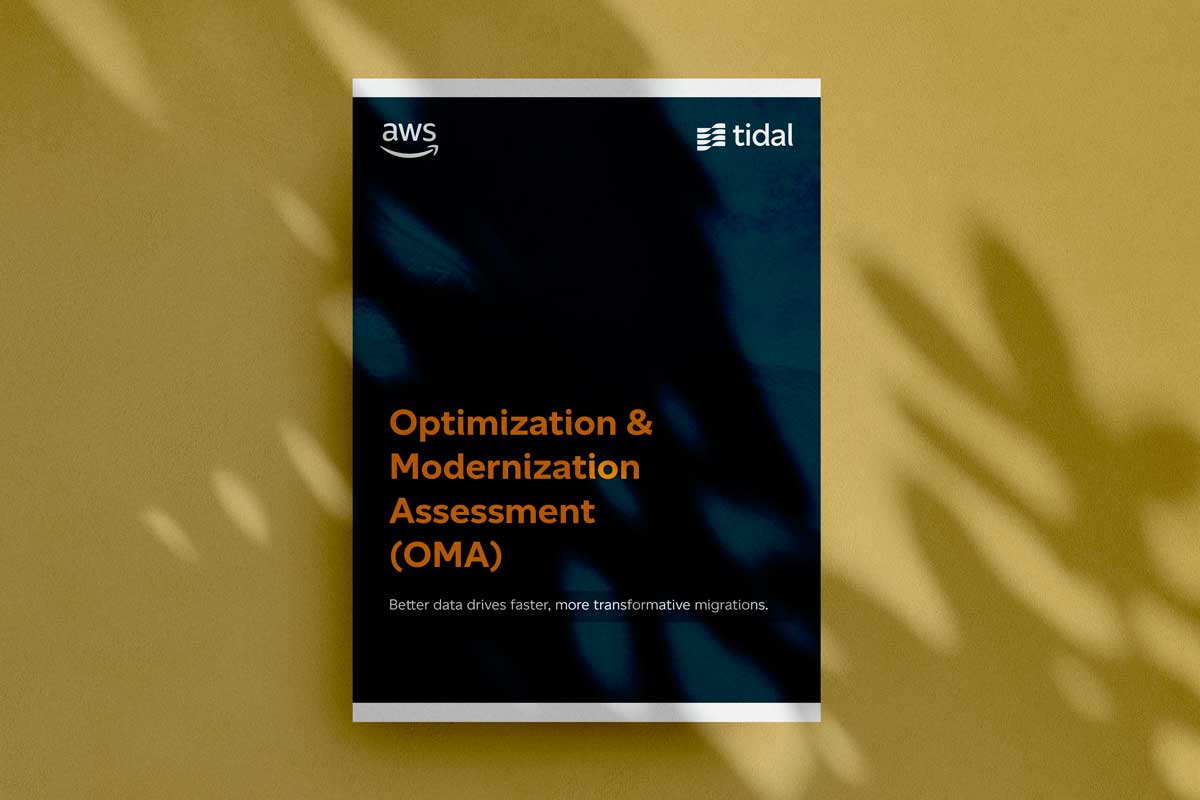 Optimization & Modernization Assessment
What Is It?
The Optimization and Modernization Assessment (OMA) program is free to qualified customers. Designed to promote, accelerate, and financially justify the migration of Windows workloads to the cloud. The OMA provides the third-party tools and process structure for an application-centric cloud migration. Through an OMA, customers will receive 6R disposition recommendations, key dependency mapping, and cloud-native target architecture recommendations based on a data-driven approach that includes static source code analysis, database-configuration analysis, and technology fingerprinting. AWS pricing estimates for comparison to current environment are also provided.
Customer savings – historical data show that customers use of an OMA results in average savings of 76% on IT OpEx

Shorter time to realized value - the repeatable data-driven OMA process ensures efficient, cost-effective cloud-native architectures and deployments on AWS

Accelerated migrations – using an OMA can reduce migration assessment cycle time and effort. The data provided by an OMA enables optimization of the customer's Microsoft licensing estate and identifies the savings that can be realized by deploying a cloud-native environment on AWS
Access to resources and tools – eligible partners have access to AWS-funded OMA tools, deliverables, and reports

Competitive necessity – the OMA provides cost effective method for customers to use current best practices for cloud deployment. The OMA's systematized approach for application and infrastructure assessments, generates real data to support migrating to AWS cloud using modern cloud-native services

Single source of data - the OMA tool provides a platform that captures and integrates all discovery data with assessment results for a consistent view of all migration data without spreadsheets
Simplified Process and Timeline
Request OMA through ACE portal

Receive Tool and assigned Tidal Expert. Start 3-6 week data collection & assessment

Deliver OMA Results to customer

Receive Tidal Business Case to commence WRMP / MAP process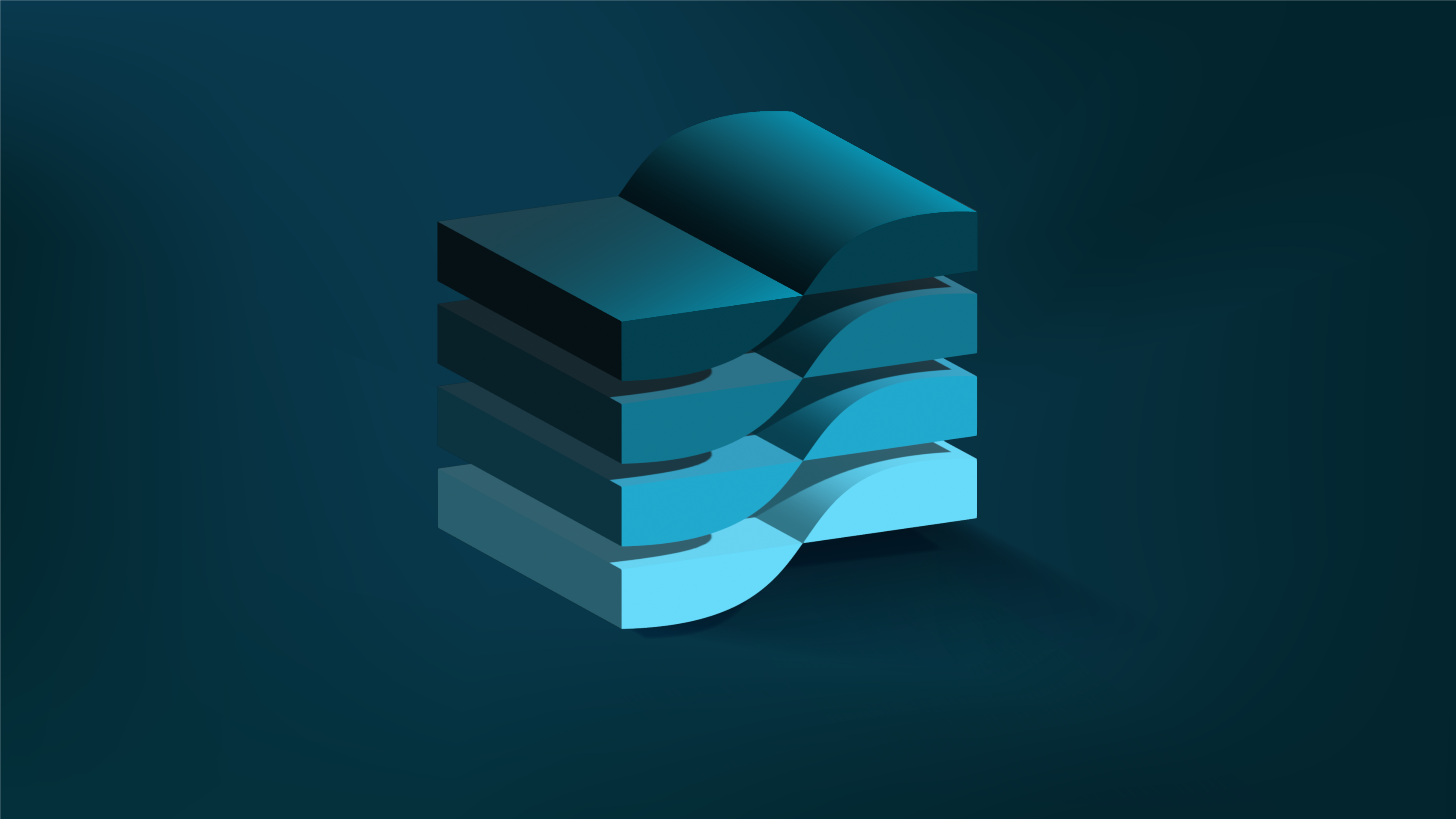 Customer Transformation
Success Story of a Large Transportation Organization after an OMA for 30 apps
Avoided $13 million hardware refresh project

Reduced Annual IT OpEx from $1.7 million to $60,000

Completed transformative migration in 15 months

Migrated and modernized AIX, Solaris, Windows, Mainframe tech stack

Migrated J2EE to Serverless

Removed >100 Critical and High CVEs
When to Engage the OMA
We believe that modernization is best undertaken as part of the cloud migration plan from the start. With an OMA, we identify modernization opportunities and recommend the best cloud- native architectures. This typically saves over 70% compared to a lift and shift deployment.
Business Case DevelopmentUnderstanding TCO is a common challenge for enterprises planning cloud migrations. OMA provides detailed and precise inputs to make financial projections to justify a migration to AWS.

OMA outputs include specific instance types, licenses, and AWS cloud-native service recommendations that enable precise cloud cost estimation.

Our business cases reduce uncertainty and risk from cloud migration projects and expedite project funding approvals.

Application Modernization and Cloud-Native ServicesEnterprises often start with lift-and-shift migrations with the intent to modernize "later."

Simply replicating existing environments in the cloud often leads to costly deployments. Moreover, companies usually have difficulty sustaining the momentum necessary to complete the modernization phase of migrations.
Includes:
12 mth subscription to Tidal Accelerator — Pilot Plan ≤ 60 apps

1 Tidal Expert for duration of OMA

1 Tidal Account Executive for duration of subscription
OMA Program Results
Canadian city realized 80% cost savings over 3 years from optimizing instances and using AWS cloud-native architecture

Australian telecommunications company saved 56% incrementally by moving a large application from on premises to cloud-native architecture vs lift-and-shift

Canadian real estate board yielded IT operations costs savings of over 57% using a transformative migration over an optimized lift and shift migration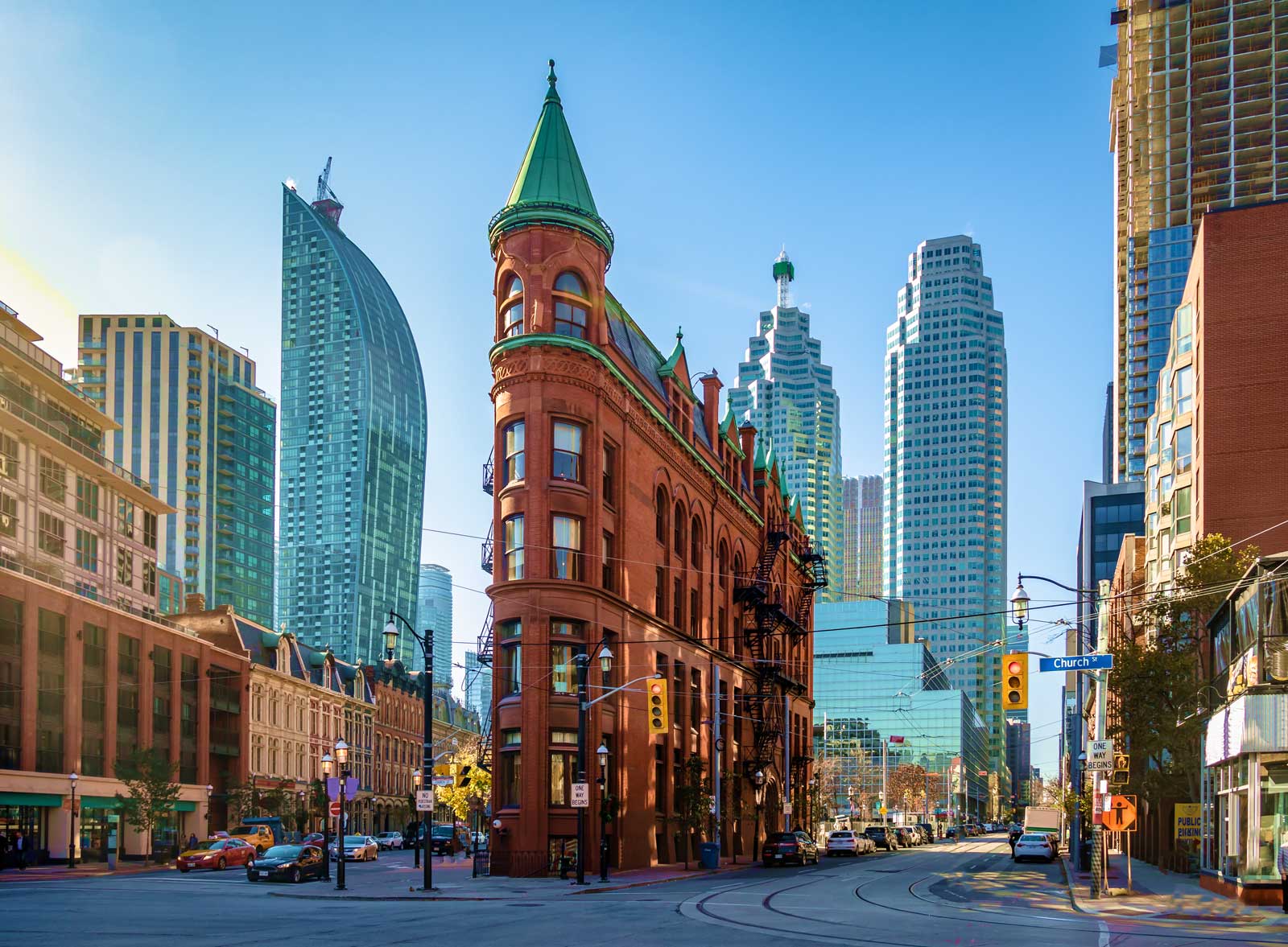 The OMA allowed us to move from thinking about cloud, to adopting cloud.
Contact us
Contact information
Contact us to check if you qualify for an OMA, we'd love to hear from you.
Phone number

+1 877 895 7179

Email

sales@tidalcloud.com
Start your Journey to the Cloud
Tidal AWS Qualifications & Competencies
Migration & Modernization Software Competency AWS Partner

Public Sector AWS Partner

Qualified Software AWS Partner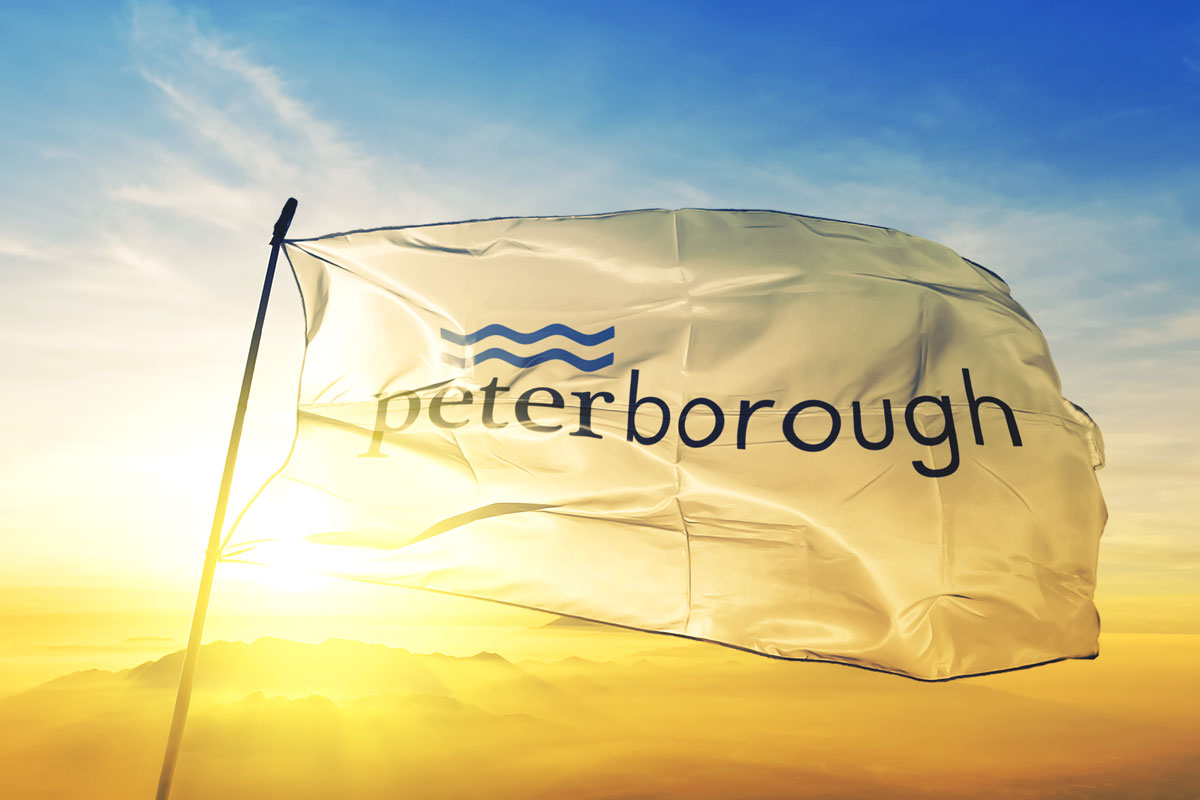 Case Study
"Using Tidal we were able to rapidly assess our infrastructure and applications for migration to AWS. The data-driven insights in the platform allowed us to develop a plan and reference architecture to transform our applications, saving the city considerable time and costs versus competing assessment techniques. Additionally Tidal Calculator was able to help us predict what our costs would be for both lift & shift, and transformative migrations."